Regular price
Sale price
$95.00 AUD
Unit price
per
Deal Price
Sold out
After a long wait, Baker Williams Single Barrel Rum is back for it's second ever edition.
Blackstrap Molasses sourced from the Harwood Mill on the Clarence River in Northern NSW. Fermented, distilled, aged, and bottled in Mudgee.  Aged in a virgin American oak cask with heavy toast char for two years. 
The heavy toast char is a slight departure from the first edition and was chosen for its additive qualities contributing a little more wood character and less of the extractive operations of a heavy char leaving the spirit a little more intact. 

Tasting Notes:
Colour: Deep Auburn
Aroma:  Clove, Cinnamon and Dark Sugar
Flavour: Caramel, glace cherry, sultana and pudding fruits with some pineapple in the back with restrained sweetness tending to dry.  Will make your mouth water in a great way.  This is the 50.2% ABV at work and welcomes the addition of a single piece of ice.
Finish: Good length, with fruit giving way to oak and clove you get on the nose.  The barrel 'Heavy toast char' rather than straight char in the first edition is really apparent here. Contributing barrel flavours are Light caramel as in a Strong latte, vs an espresso.
Xmas Pudding gets overdone in rum reviews, but it's all there:  Fruit, caramel, joy, a spirit of giving and a general absence of anything resembling work.
Serving Suggestions:
At your Christmas lunch, this will be a great way to relax into the afternoon.
Straight or on ice. Normally, we'd say add as much water as you like, but go slow here.  Add water or ice to taste after your first few small sips.  If icing, use a large cube so you can take your time without over watering it.
Tried it in some cocktails in the name of research and were delighted!. Rum flavours stand up strongly in stuff like a Daquiri or the salty goodness of an outrigger. 
A short rest (5mins) on pouring will also let the flavours and aromas develop in your glass
500mL  50.2% ABV.  Product of Mudgee, Australia
Share
View full details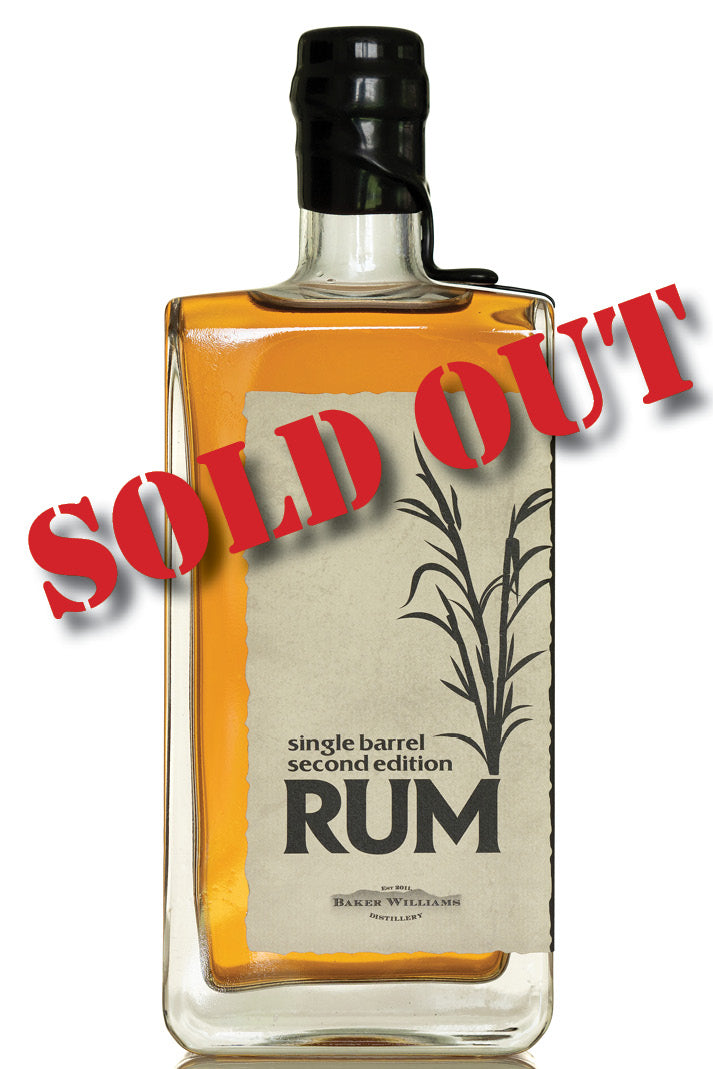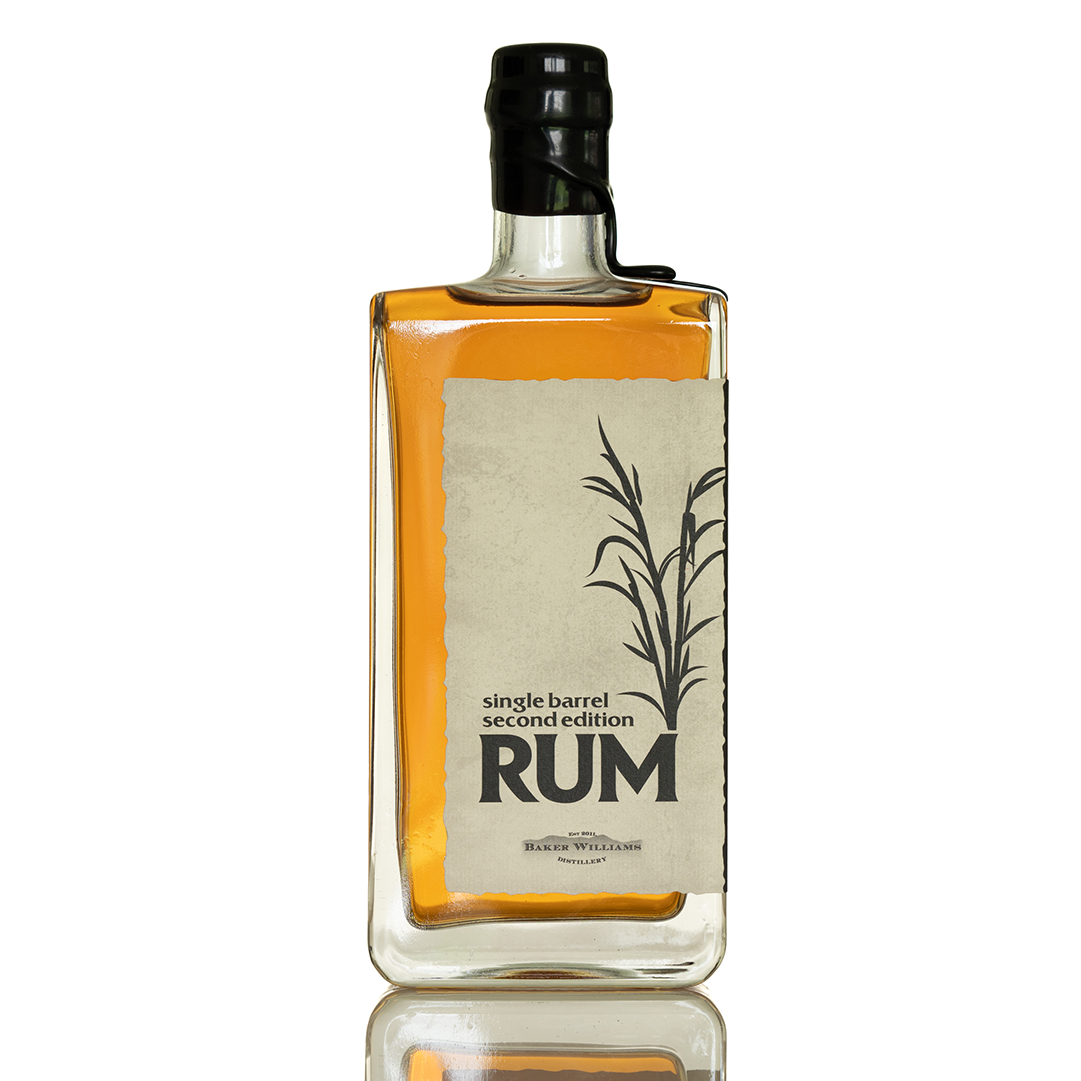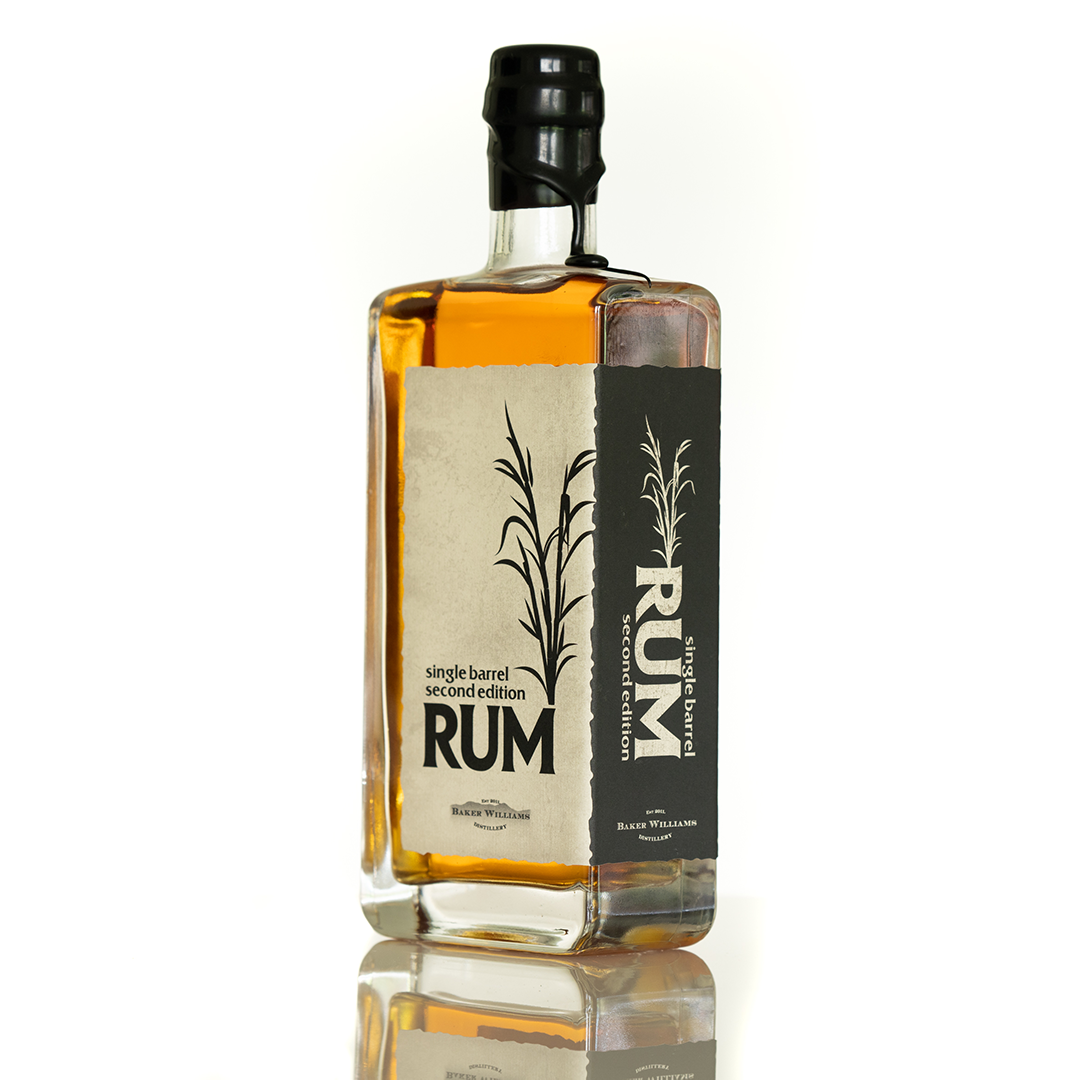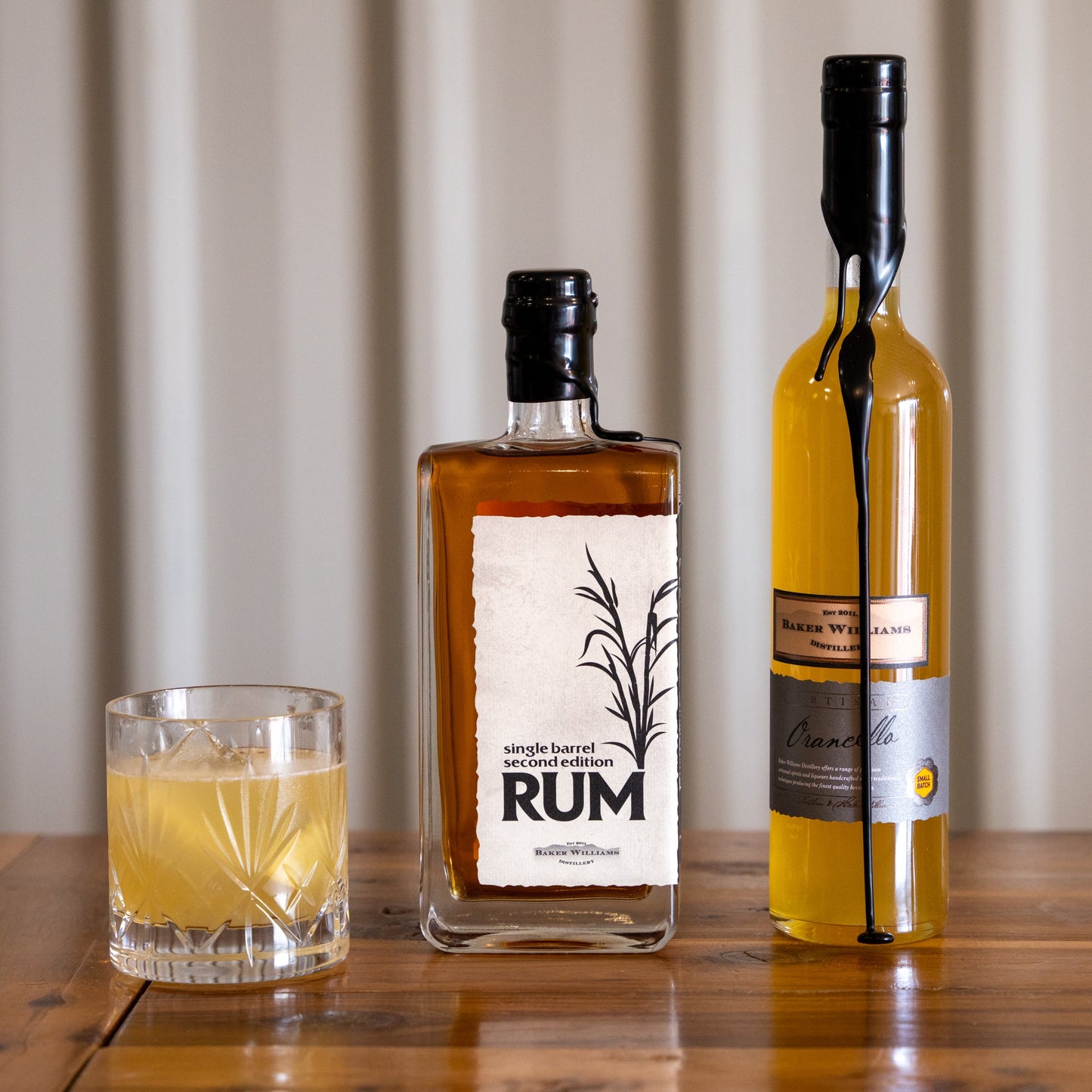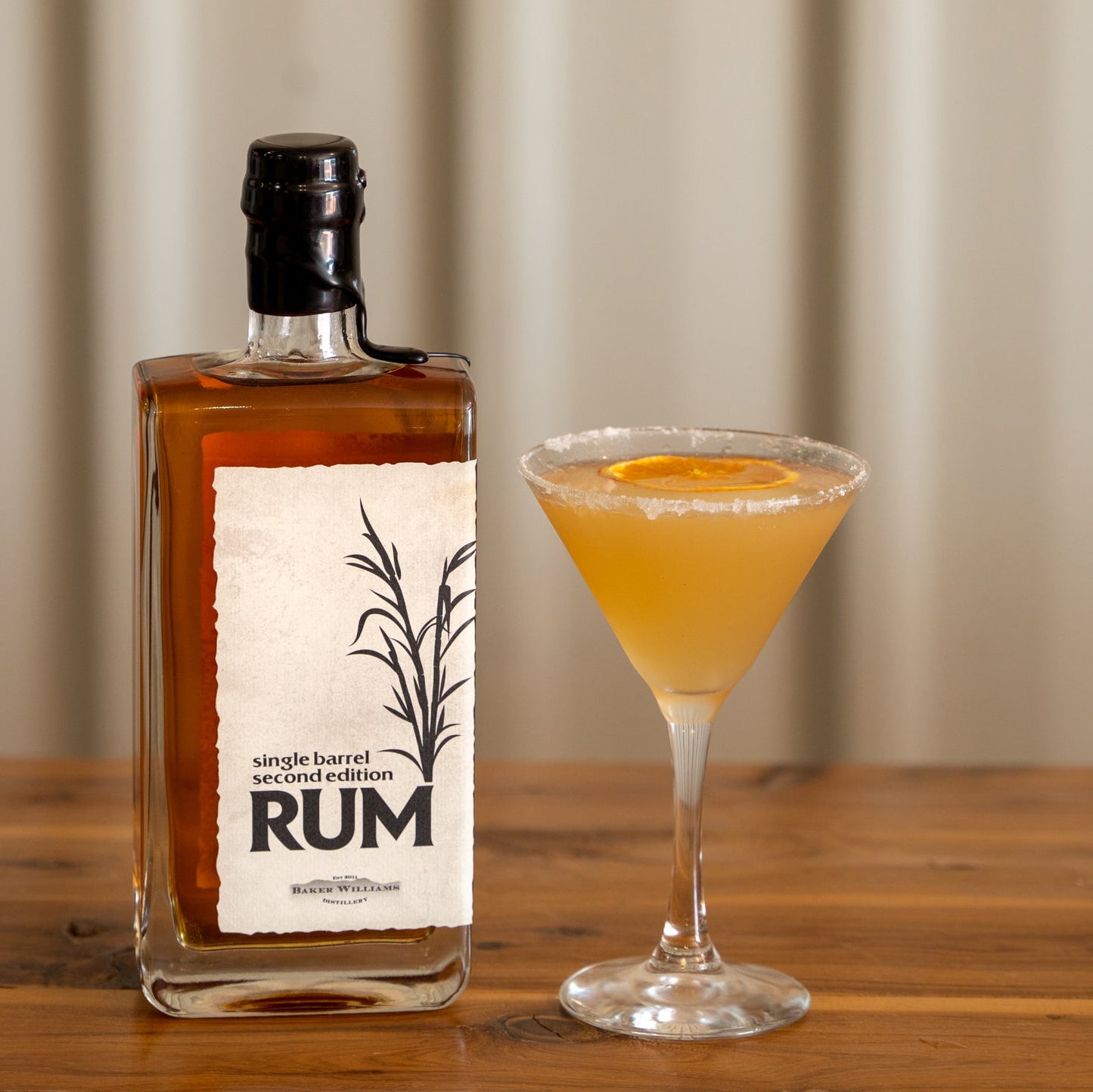 FAQ about Baker Williams' Products
What is this products's shelf life?

We recommend that our drinks are opened within 12 months of purchase, and consumed approximately 6 months after opening.
How do I best store your products?

All our products can be stored safely at room temperature. Best out of direct sunlight and large temperature changes.
I can see bits floating in it. Is that normal?

Yep! Absolutely. We don't really filter things 'round here unless it is absolutely necessary. Settling of particles on the bottom of the bottle is really normal too. That said, If you are ever worried about the quality of things you buy from us, call straight away and let us know.