Regular price
$135.00 AUD
Regular price
Sale price
$135.00 AUD
Unit price
per
Deal Price
Sold out
Single Barrel Rum - CASK STRENGTH 65.3%- First Release
Born of a chance passing of the Sunshine Sugar Refinery at Harwood in northern NSW.  What started as a spontaneous whim, is now a fantastic product.
We'd thought of running rum but all of the available supplies of Molasses had been sourced from up north (Qld) and we didn't feel that was right – when a NSW molasses was in sight we had to go for it.
Fermented and distilled in Mudgee, aged in a virgin Bourbon cask for two years, this dark Caribbean style rum is a study in balance.  Sweetness originating from blackstrap molasses carried over from distillation, has been tempered with well integrated but robust american oak.
The aroma is dark caramel, maple and, dare we say, butterscotch.  The flavour is pine needles, dried fruit, orange peel and a subtle nutmeg finish.
Serving Suggestions
            Neat or on the rocks
            While supporting any team from NSW who is playing QLD
500mL 65.3% ABV. Product of Australia
Share
View full details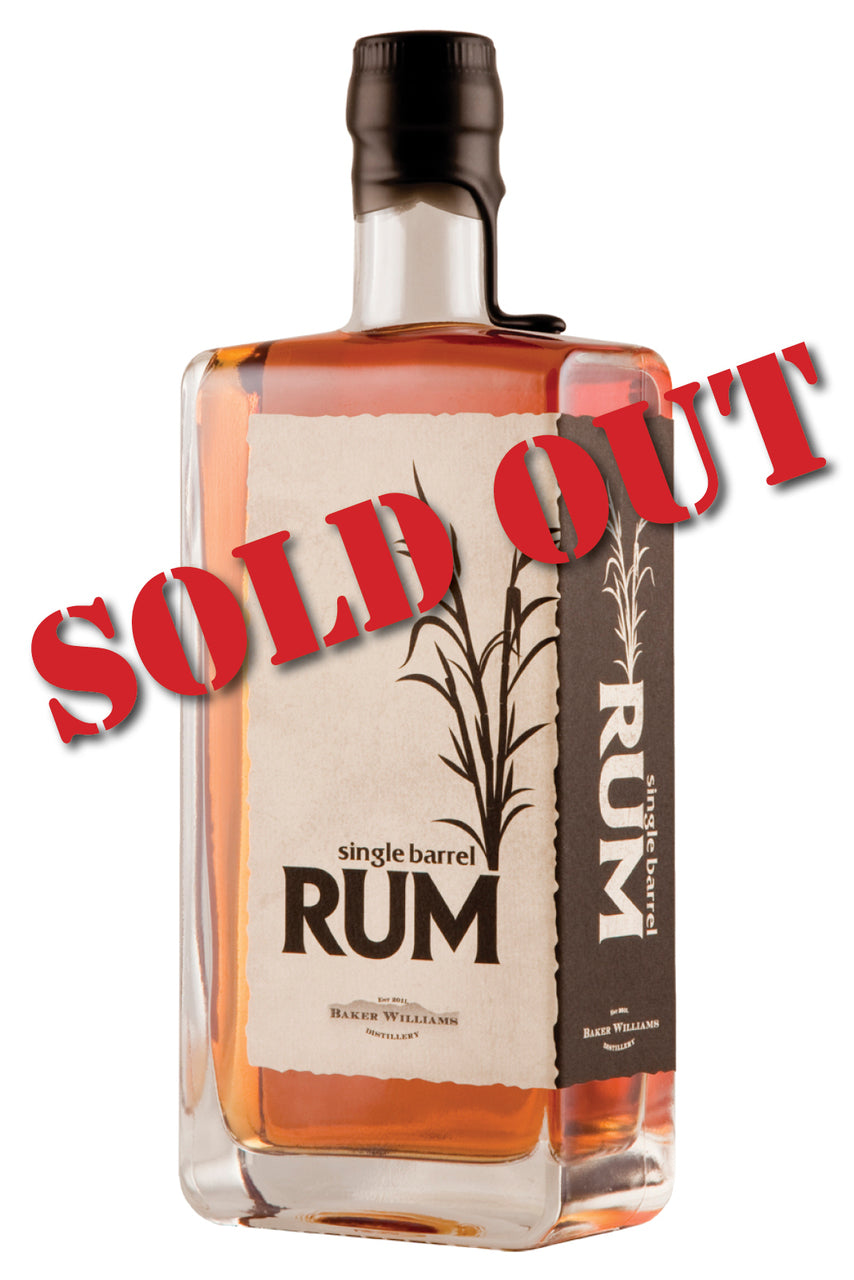 FAQ about Baker Williams' Products
What is this products's shelf life?

We recommend that our drinks are opened within 12 months of purchase, and consumed approximately 6 months after opening.
How do I best store your products?

All our products can be stored safely at room temperature. Best out of direct sunlight and large temperature changes.
I can see bits floating in it. Is that normal?

Yep! Absolutely. We don't really filter things 'round here unless it is absolutely necessary. Settling of particles on the bottom of the bottle is really normal too. That said, If you are ever worried about the quality of things you buy from us, call straight away and let us know.