Regular price
Sale price
$85.00 AUD
Unit price
per
Deal Price
Sold out
2022 Australian Distilled Spirit Awards Bronze Medal
We waited, but you don't have to...

What do you do when you have a rum barrel that retains a lovely rummy note? Fill it with a delightfully complimentary Gin spirit and wait... And on this one, wait we did.
Previously we've rested our barrel aged gins for 4-6months, but this time, we've waited a lot longer - just a week under 18months and we feel the proof is in the pudding. More body, more length and a lovely mouthfeel have developed, and we trust you will enjoy.
Built on a spice driven gin, a little touch of orange and cumquat and of course the quintessential juniper base, the spirit has melded into delicious cinnamon notes with a hint of lime, a touch of rumminess wrapped up with a kiss of oak lending itself to an old fashioned or splashed on the rocks.
This is a Gin we're proud to share with you so please, swirl, sip and savour.
Flavour Profile: Mellowed cinnamony spice, a nose of oak and rum
Colour: Old Gold.
Serving suggestion:
On the rocks 

Martinez

Negroni - YES PLEASE!!
500mL 46% ABV. Product of Australia
Share
View full details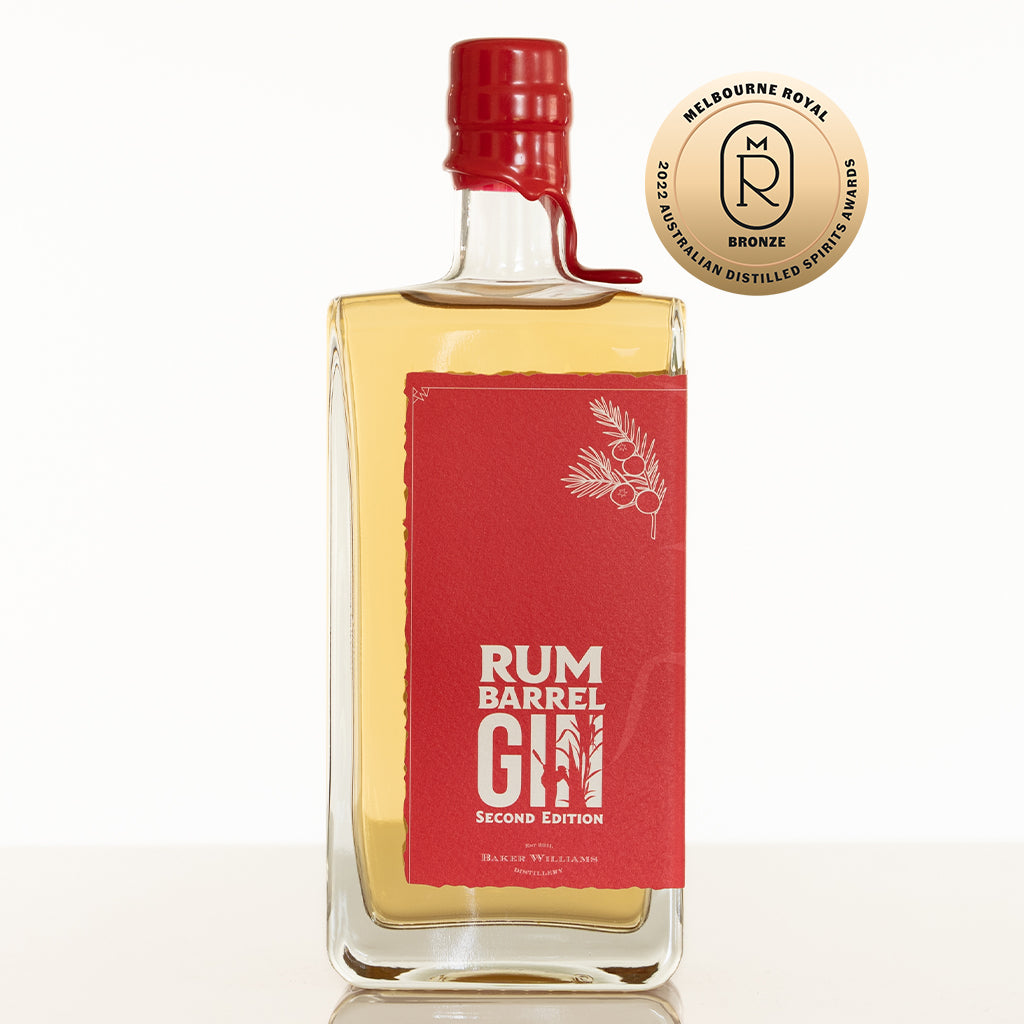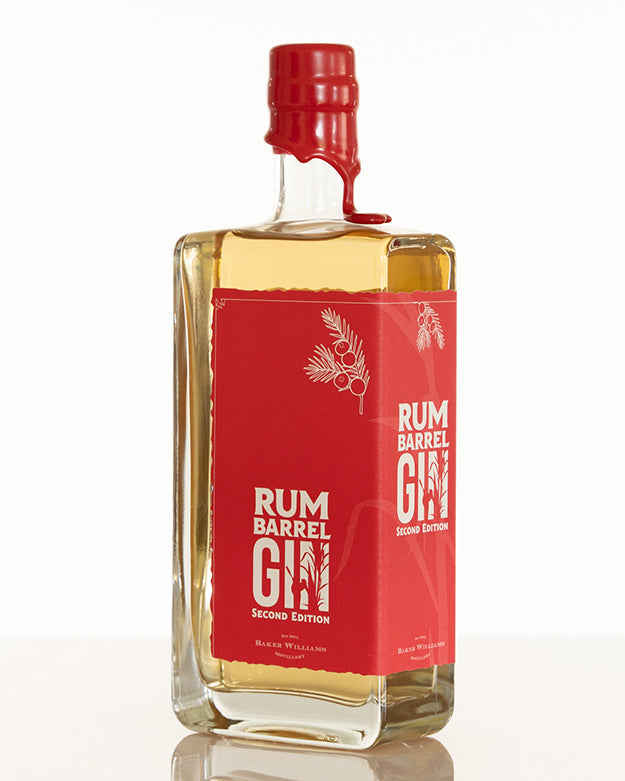 FAQ about Baker Williams' Products
What is this products's shelf life?

We recommend that our drinks are opened within 12 months of purchase, and consumed approximately 6 months after opening.
How do I best store your products?

All our products can be stored safely at room temperature. Best out of direct sunlight and large temperature changes.
I can see bits floating in it. Is that normal?

Yep! Absolutely. We don't really filter things 'round here unless it is absolutely necessary. Settling of particles on the bottom of the bottle is really normal too. That said, If you are ever worried about the quality of things you buy from us, call straight away and let us know.