Regular price
Sale price
$79.00 AUD
Unit price
per
Deal Price
Sold out
Navy Strength Gin X-XLCR
Bronze Medal Winner at 2019 Australian Distilled Spirit Awards
An intense expression of our medal winning Gin XLCR in a 'Navy Strength' edition. Bold and vibrant, this gin carries citrus at its core with local cumquat and orange, with well balanced juniper and coriander spice to round out the palette this is the ideal refreshment for sipping on a hot summer afternoon.
Navy Strength?
Yup, before modern measurement techniques were developed, old salty sea dogs used a 'proof test' (Don't try it at home, please) pouring their gin on gunpowder and igniting it - if it burnt or went bang - it was over 57% - if not, they we're being sold weak alcohol not up to muster. In short, they could transport more alcohol with less weight in smaller vessels. 
Perfect for a bold martini, this strength with stand up to shaking on ice without too much dilution that would render it a damp squid (squib?)

Serving Suggestions
On the rocks with a twist of orange.

Fill a highball glass with ice, add a generous measure of Gin X-XLCR, top with tonic to taste.
Mixed with Lemon Myrtle Liqueur for an X-XLCR Gimlet
Need something to heat you up after a long day on the ski slopes? Try a Japanese Black Run
500ml 57.8% ABV. Product of Australia.
Share
View full details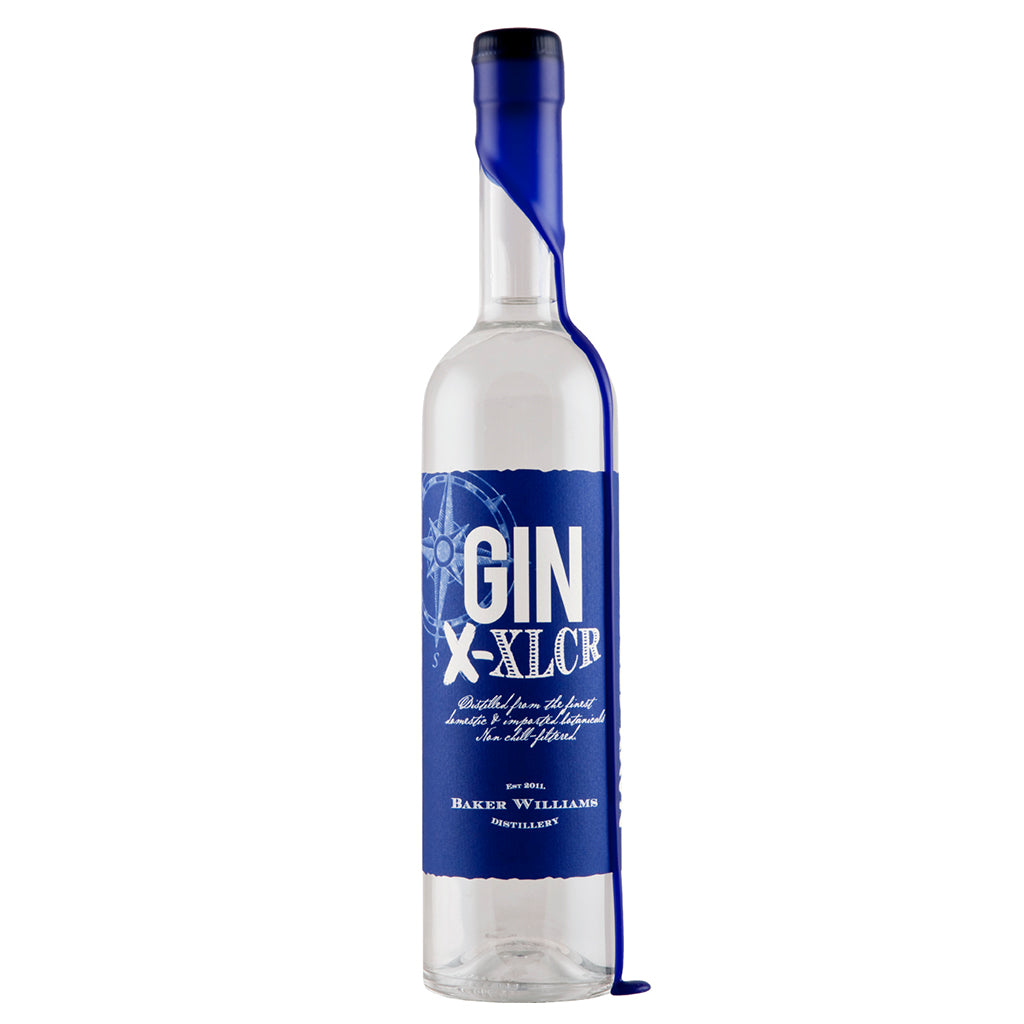 FAQ about Baker Williams' Products
What is this products's shelf life?

We recommend that our drinks are opened within 12 months of purchase, and consumed approximately 6 months after opening.
How do I best store your products?

All our products can be stored safely at room temperature. Best out of direct sunlight and large temperature changes.
I can see bits floating in it. Is that normal?

Yep! Absolutely. We don't really filter things 'round here unless it is absolutely necessary. Settling of particles on the bottom of the bottle is really normal too. That said, If you are ever worried about the quality of things you buy from us, call straight away and let us know.