Regular price
$195.00 AUD
Regular price
Sale price
$195.00 AUD
Unit price
per
Deal Price
Sold out
Lachlan IV Single Barrel Whisky Cask Strength 70.4% - Our Fourth Edition of Whisky
 **SOLD OUT**  
124 Bottles Only at Cask Strength
RRP $195
Our 4th release of Lachlan whisky is one we're very proud of.
A single barrel release, from an ex-bourbon cask, recoopered to 100Litres on the apple isle.
4 years old, this whisky brings a superb juicy sweet note softening to cereal malt. Fruit notes of orange, vanilla, butterscotch and a hint of crème anglais & a lovely mouthfeel lending to eggnog and followed by allspice.
Remarkably, this whisky is a study in contrast against Its barrel rack partner Lachlan III which took on a significantly dryer mouthfeel & more cereal malt but again has benefited from our supremely hot summers and cold winters driving oak interaction.
Unfiltered, copper & chestnut in colour, the first taste delivers sweetness with midtones of lemony citrus and a lingering finish.
This whisky we believe is our finest release yet.
Every bottle has been bottled by hand, individually numbered, dated and signed by the distiller & all drawn from a single cask.
Serving Suggestions
• At 70.4% we recommend a level of dilution to serve your personal taste -  Serve on the rocks, or a dash of water to taste, as you would with your favourite whisky.
• Enjoy with good company - or maybe keep it to yourself!
500ml 70.4% ABV. Product of Australia.
Share
View full details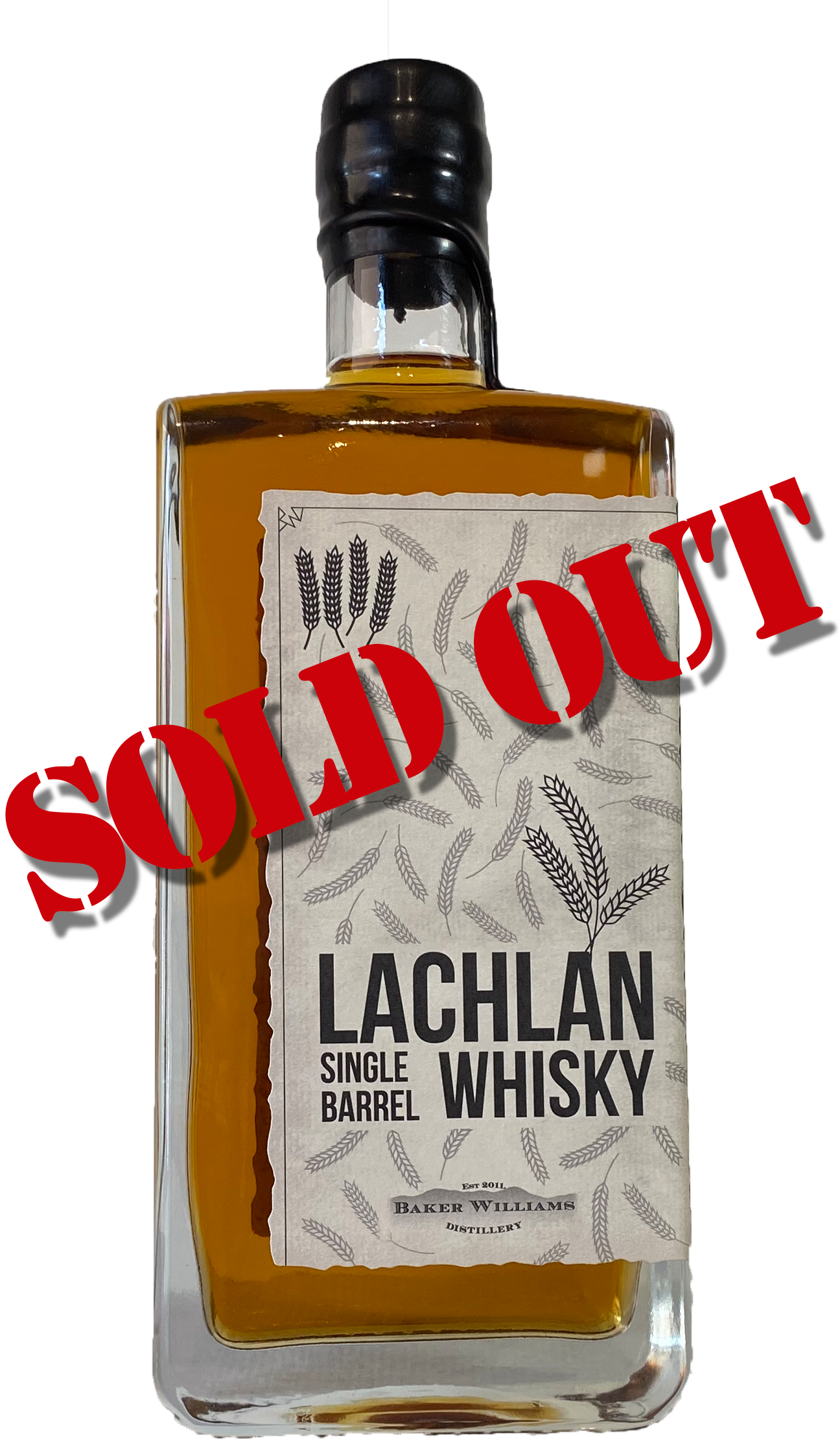 FAQ about Baker Williams' Products
What is this products's shelf life?

We recommend that our drinks are opened within 12 months of purchase, and consumed approximately 6 months after opening.
How do I best store your products?

All our products can be stored safely at room temperature. Best out of direct sunlight and large temperature changes.
I can see bits floating in it. Is that normal?

Yep! Absolutely. We don't really filter things 'round here unless it is absolutely necessary. Settling of particles on the bottom of the bottle is really normal too. That said, If you are ever worried about the quality of things you buy from us, call straight away and let us know.