Regular price
$108.00 AUD
Regular price
$132.00 AUD
Sale price
$108.00 AUD
Unit price
per
Deal Price
Sold out
3 PACK FOR $108 (Normally $44 each!)
2 Cafe + 1 Butterscotch
Cafe Liqueur
Freshly brewed coffee & luscious sweetness combine to make a fine digestif. Enjoy on ice, with a dash or be decadent with a dollop of cream.

Coffee - all the flavour, none of the bitterness
Our unique cold extraction gives you bags of coffee without the harshness common to hot extractions.

Serving Suggestions
Espresso Martini

Over Crushed ice

Affogato
Drizzled over vanilla bean ice cream

500ml 20% ABV. Product of Australia.
Butterscotch Schnapps
Butterscotch Schnapps, what more is there to say? Friendly with cowboys & willing for a sticky date with dessert.


So rich it's positively wealthy!
We make our very own butterscotch base and blend it gently with our spirit to give a delectable, unmistakably Baker Williams Butterscotch Schnapps
Serving Suggestions
Double Shot in a Cordial Glass alongside dessert.


Drizzled over peaches, strawberries or a pannacotta

With a little fresh cream, you have all you need in this pack for a Cafe Cowboy!

500ml 20% ABV. Product of Australia.
Share
View full details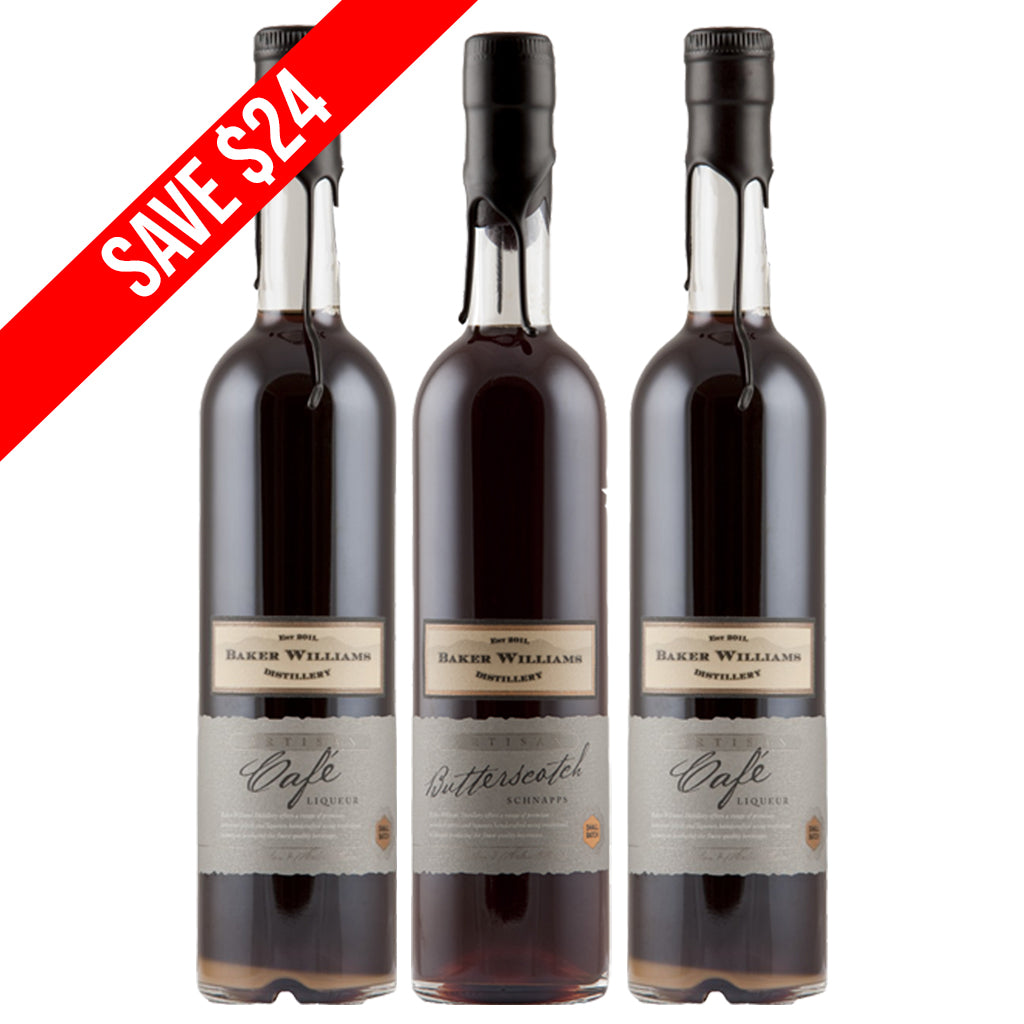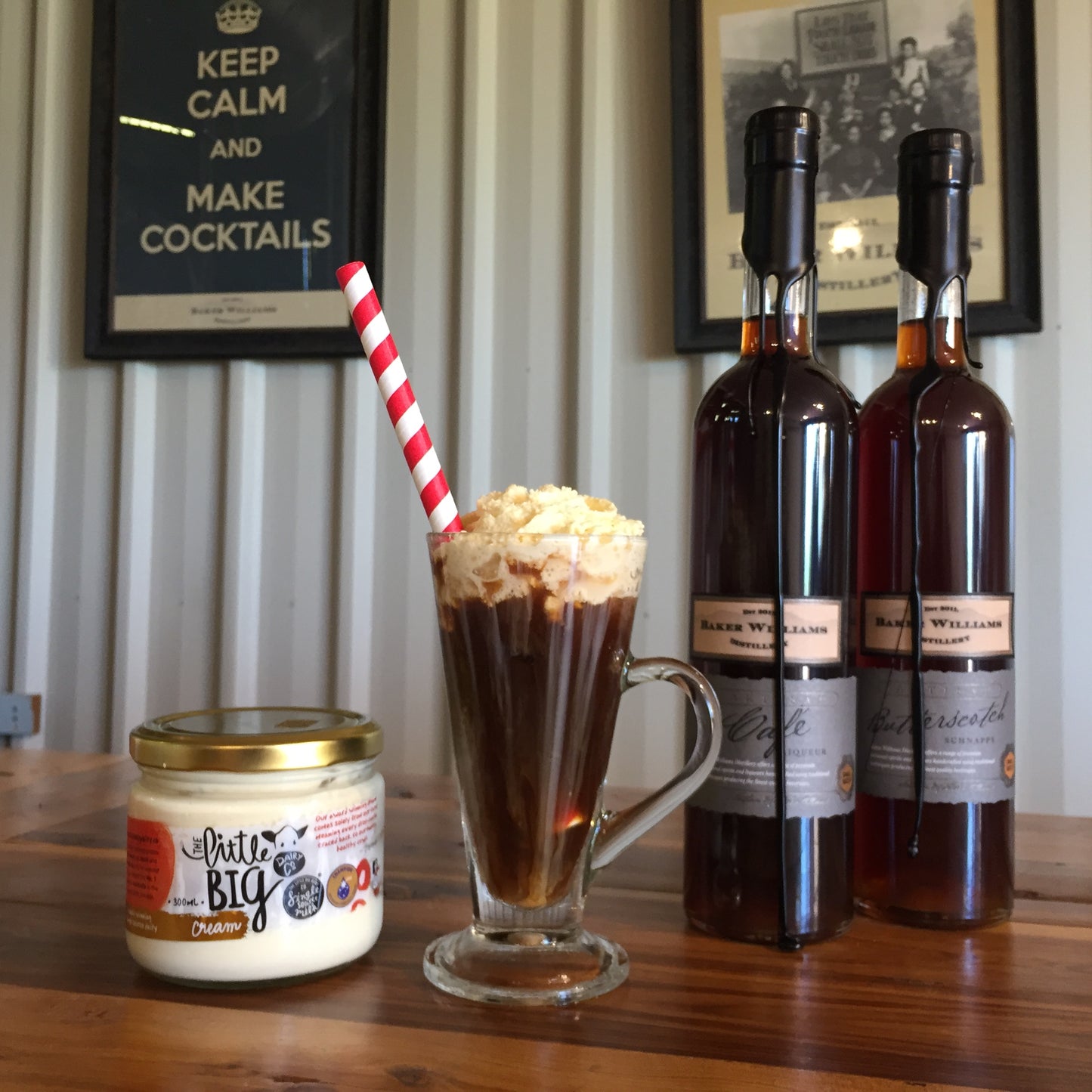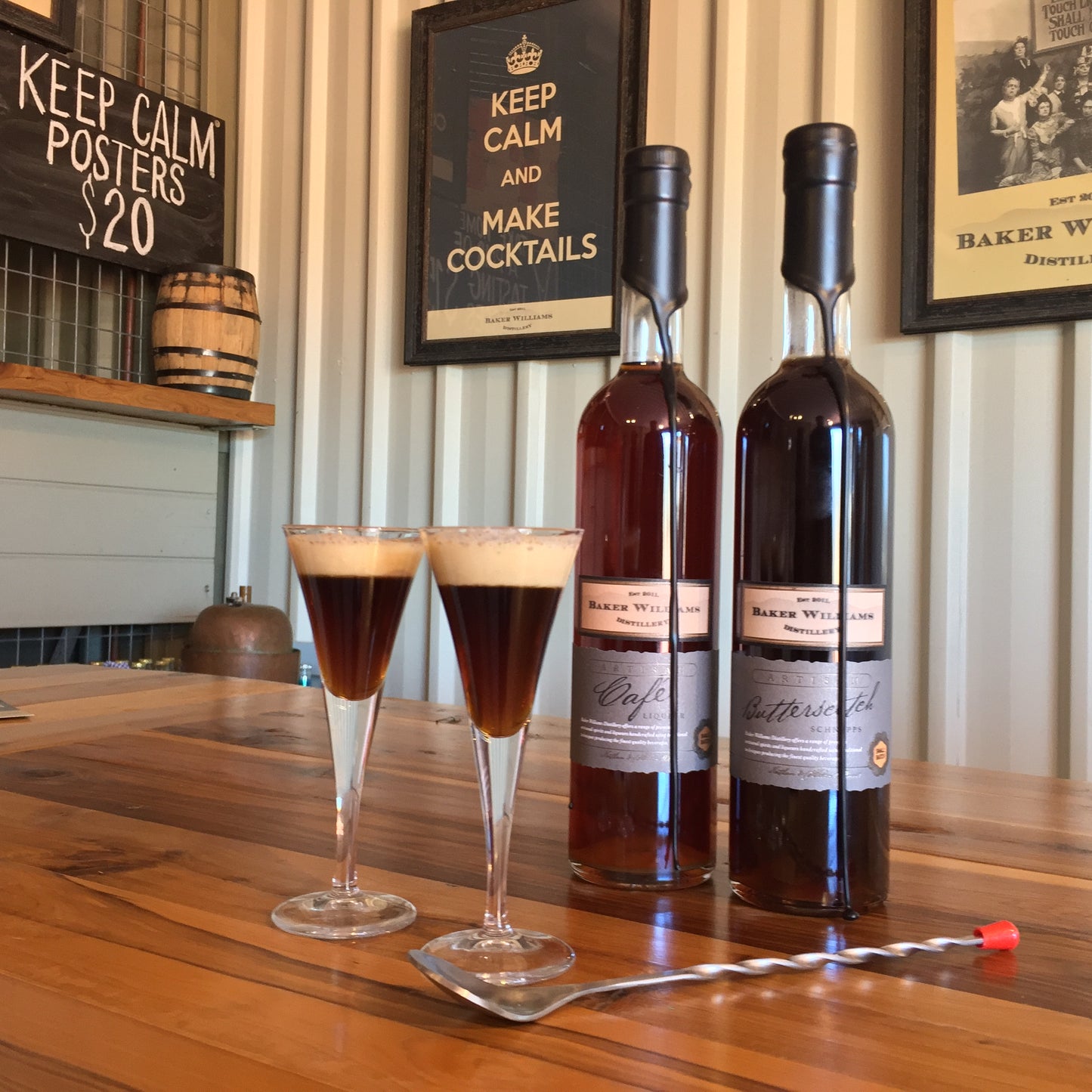 FAQ about Baker Williams' Products
What is this products's shelf life?

We recommend that our drinks are opened within 12 months of purchase, and consumed approximately 6 months after opening.
How do I best store your products?

All our products can be stored safely at room temperature. Best out of direct sunlight and large temperature changes.
I can see bits floating in it. Is that normal?

Yep! Absolutely. We don't really filter things 'round here unless it is absolutely necessary. Settling of particles on the bottom of the bottle is really normal too. That said, If you are ever worried about the quality of things you buy from us, call straight away and let us know.